---
FESTIVAL PASSES SOLD OUT!!! individual concert tickets on sale now!!!
Be amazed by the vocal virtuosity of Naturally 7 on Thursday night! Be totally entertained by YouTube sensation Peter Hollens and Friends on Friday evening! Watch groups compete note for note to win cash prizes in the Sing-Off on Saturday night!

​accommodations

Bend's best hotels, conveniently located in the vibrant Old Mill District or downtown, have in previous years offered discounted room rates
​to all festival attendees (while supplies last). Links will be posted below as discounted blocks of rooms become available, so please check this page often for more information on discounted hotel booking options! To make reservations, contact hotel directly and ask for "Bend A Cappella Festival" discounted room rate:
SpringHill Suites Bend
-
$129/night + tax (both single and double king rooms) My Place Hotel Bend - $100/night + tax (double queen rooms) call 541-213-2108 or email bend@myplacehotels.com
​
The Doubletree by Hilton
​
- $129/night + tax (double queen or king suites)The Doubletree by Hilton is located in the heart of Downtown Bend only two blocks away from the Tower Theater.
Each of our rooms has a spacious sitting area with a microwave, refrigerator, in room coffee maker and pillow top mattresses.
Your stay will include, complimentary hot buffet breakfast ($9.95 per person value)
24 hour access to our indoor pool & fitness center, passes to our off-site neighboring fitness center (open 5am-9pm) and complimentary high speed internet with Hilton Honors.

​Fairfield Inn and Suites Marriott
- $109/night + tax (double queen rooms or king suites)
​
Located minutes from the Tower Theater, enjoy the comforts of the Marriott at our hotel near downtown Bend. Start your day with a hot complimentary breakfast and relax in our year-round pool and hot tub. With in-room niceties like Wi-Fi, Netflix streaming, microwaves, and mini-fridges, we are sure to be your home away from home.

other tips for visitors

Bend, Oregon has so much to offer! From outdoor sports, including skiing and snow play, to wonderful restaurants and places to warm up, Bend is truly a winter wonderland.
Parking: NOTE THAT BEND HAS VERY ACTIVE PARKING ENFORCEMENT. On Friday, parking is free for only two hours on the street or lots or three hours in the garage, until 6 PM. Parking is free all day Saturday and Sunday in the garage but still for only two hours on the street and in the lots. You can buy an all-day pass to park in the lot behind the Tower for $8 (parking is enforced for 10 hours from 8 to 6) in the customer-pay machine at the lot if you prefer not to walk from the garage. But if you park on the street for more than two hours you will be ticketed. The garage is located two blocks from the Tower, off Lava Road between Minnesota and Oregon Avenues. Map here.Eating:
There are many wonderful choices of restaurants around the Tower and at the Old Mill.
Tower locations especially good for lunch include:
- Beach Hut Deli
- Toomies Thai or Wild Rose Thai
​​- Planker Sandwiches
​​- Pizza Mondo
- Deschutes Brewery and Pub (the granddaddy of them all!)
- Plus many other good choices (see Yelp)
Dinner choices near the Tower include the above plus:
​- Five Fusion Sushi
​- Drake Northwest Cuisine
- Zydeco Kitchen Cajun
​- Blacksmith Steakhouse
​- 900 Wall Northwest Cuisine
​- Barrio Mexican
​- Plus many other good choices (see Yelp)
​In the Old Mill District, some choices include:
​- Greg's Grill
​- Anthony's Seafood
- Kona Mix Plate
​- Hola Mexican
​- Pastini Pasteria
- Red Robin
​- Plus many other good choices there and nearby :)
And please go to the fabulous
Visit Bend
website to learn more about our fantastic community and vacation spot!
Powered by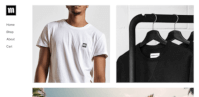 Create your own unique website with customizable templates.