FESTIVAL PASSES NOW ON SALE!!!
https://www.towertheatre.org/tickets-and-events/bend-a-cappella-festival-passes_0


All Access Early Bird Pass - $85
All Access Pass purchased after 10/31 - $100
VIP* Early Bird Pass - $110
VIP* Pass purchased after 10/31 - $130


(*VIP = All Access Pass + private "meet & greet" and ticket for Thurs evening's headliner group Naturally 7)
​
PLEASE NOTE THAT ALL PASSES ARE NON-REFUNDABLE.
For every eight passes purchased, a complimentary pass will be provided for chaperones and/or the director.
​
Please note that performances at the Sing-Offs will be up to two numbers, up to 8 minutes in length. We expect groups to be at least four in size. There is no limit the number of performers in your group but please let the director know if your group is larger than 20.
email the festival director.
​
---
Be WOWED by the amazing a cappella sounds of Naturally 7 and watch groups from the PNW compete in our Sing-Off!
Powered by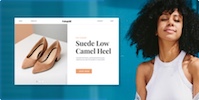 Create your own unique website with customizable templates.