passes for festival participants sold out
All Access Passes will are on sale now now sold out! Please contact the
Festival Director
if you still need a pass.
​PLEASE NOTE THAT ALL PASSES ARE NON-REFUNDABLE.
​If you are bringing chaperones with your group, we will provide complimentary tickets for half of your chaperones and your director. So if you bring five chaperones, we will make your pass free along with two of the chaperones.
​If you do not wish to take advantage of the AMAZING master classes and Friday night's kickoff Headliner performance by the House Jacks, you can purchase entry to Saturday night's sing-off for $150 by
emailing the festival director
Kathy Schroeder.
Please note that performances at the Sing-Offs will be up to two numbers, up to 8 minutes in length. We expect groups to be at least four in size. There is no limit the number of performers in your group but please let the director know if your group is larger than 20.
​

​Aca-Pops! Exciting Street Performances Nearby!
Email
HERE
to schedule a pop-up performance downtown or at The Old Mill and thrill audiences with your craft!
---
both performances also sold out
Be WOWED by the amazing a cappella sounds of The House Jacks! Or watch groups from the PNW compete in our Sing-Off!
Powered by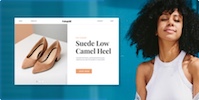 Create your own unique website with customizable templates.