awesome instruction
On Saturday morning, our All Access pass holders will get a real treat: Our Master Classes Kick off with a session from Deke Sharon about singing with heart. Members of the House Jacks will then take groups through vocal dynamics and performance. Finally, Peter Hollens will lead students through what it takes to make music vocally (and make a living at it).


judging

Judging will be performed by The House Jacks, and our Sing-Off will be MCed by Deke Sharon! Our festival is designed to be a positive learning experience, with a strong emphasis on collaboration, constructive feedback, and a sense of musical connection for all!


our amazing clinicians and judges
Born in San Francisco, California, Deke Sharon has been performing professionally since the age of 8. Heralded as "The Father of Contemporary A Cappella," he is responsible for the current sound of modern a cappella, having pioneered the modern vocal-instrumental sound in college, subsequently spreading it around the world. He produced "The Sing-Off" on NBC and worldwide (Netherlands, China, South Africa). In addition, Deke served as arranger, on-site music director and vocal producer for Universal's "Pitch Perfect" 1, 2 & 3 starring Anna Kendrick & Rebel Wilson.

Deke founded the Contemporary A Cappella Society while in college, and is responsible for many seminal a cappella programs, including the CARAs (Contemporary A Cappella Recording Awards), ICCAs (International Championship of College A Cappella), BOCA (Best of College A Cappella Compilation), the first contemporary a cappella conferences (the A Cappella Summit), the Contemporary A Cappella League, the professional theatrical touring ensemble Vocalosity, and Camp A Cappella. He is also contemporary cappella's most prolific arranger, having arranged over 2,000 songs, with many of them in print worldwide with Hal Leonard/Contemporary A Cappella Publishing. He has written 5 books: "Acappella Arranging" (2012), "A Cappella" (2015) and "The Heart of Vocal Harmony" (2016), "A Cappella Warmups for Pop and Jazz Choir (2017) and "So You Want To Sing A Cappella (2017). He is also vocal arranger and producer for the Broadway's first a cappella musical: In Transit (2016).

As the founder, director and arranger for the House Jacks for 24 years, the original "Rock Band Without Instruments," Deke shared the stage with countless music legends, including Ray Charles, James Brown, Crosby Stills and Nash, Run DMC, The Temptations, LL Cool J and the Four Tops, performed for luminaries including President Bill Clinton and performed the Monday Night Football Theme with Hank Williams Jr. in 2011. He has produced dozens of award winning a cappella albums (including Straight No Chaser, Committed, Nota, Street Corner Symphony and the Tufts Beelzebubs, Pitch Perfect and In Transit), created a cappella groups for Disneyland and Disneyworld, and frequently tours the world teaching a variety of topics to students and professional singers. His voice can be heard in commercials and video games, including "Just Dance Kids 2." He is one of only 20 honorary members of the Barbershop Harmony Society since 1938, as well as an honorary member of BYU Vocal Point, and received CASA's lifetime achievement award in 2016 and the Tufts Barnum Award for excellence in entertainment in 2017. You can see him on television on Lifetime's "Pitch Slapped" and his newest show for the BBC: "Pitch Battle."


Peter Hollens is an American entrepreneur, pop singer, and producer best known for his work on YouTube as an a cappella cover artist. With more than 1.6 million subscribers, his videos have reached a quarter of a billion views on FaceBook and YouTube since 2011. Hollens has collaborated and performed with several award-winning artists including Brian Wilson, Jason Mraz, Hunter Hayes, Gladys Knight, Lindsey Stirling, George Watsky, Jackie Evancho, and ThePianoGuys.

Peter has released over 165+ digital singles to date and continues to release new music every other week. He has been involved with a cappella music since 1999 when he co-founded the University of Oregon's male a cappella group On The Rocks. In 2010 he and the group were featured on NBC's

The Sing Off Season 2

.

​

A native of Oregon, Peter is married to Evynne Hollens, who is also an a cappella artist who founded the group Divisi at University of Oregon, the real-life Bella's from the movie Pitch Perfect. Together, Peter and Evynne traveled the world, singing on cruise ships, before settling into Western Oregon with their son Ashland. Peter now serves as an adjunct professor at the University of Oregon, teaching people how to make a living doing what they love.

Hollens also consults many of his fellow peers and advises companies including Patreon, Loudr, Tubular and is on the YouTube creator advisory board.
Founded in 1991 by

Deke Sharon

, widely recognized as The Father of Contemporary A Cappella,

The House Jacks

of San Francisco are the original "rock band without instruments". Using nothing more than their five voices (and mouths, and sometimes bodies), they deliver everything from blistering funk to screaming rock to heart-melting ballads for anyone who loves music. Over the past 25 years, the group has become an institution, claiming nearly 20 superb vocalists and performers in their alumni ranks, including

Garth Kravits

(originated his role as one of the Tall Brothers in the Drowsy Chaperone in 2006),

Troy Horne

(fronted the rock band Moses, played Tom Collins in RENT on Broadway),

Kid Beyond

(first virtuoso beatboxer to be featured in an a cappella group),

John Pointer

(Chili's Baby Back Ribs beatboxer, Judas in Jesus Christ Superstar, created the Big Beat A Cappella style with his group

Schrödinger's Cat

),

Nick Girard

(producer/coach for the Sing-Off! and BBC's Pitch Battle), vocal superstars

Austin Willacy, Roopak Abuja, Jake Moulton,

and many others. These pioneering musicians have performed thousands of shows and have shared the stage with some of the biggest names in music. They were instrumental behind the scenes on NBC's

The Sing Off!

, creating arrangements, coaching groups, producing the cast albums, and helping to introduce some of today's most well-known vocal groups to the world stage, including

Pentatonix

and

Home Free.

And now they are also teaching heavily, unpacking the hows, whats, whys, and whens of vocal music, in ways that anyone can easily understand.

A

"house jack"

is what you use when you want to

move, level, or lift a house

. Anyone who's seen them perform live will tell you that the name is appropriate. Phrases like "Rock the Rafters," and, "Raise the roof" take on new meanings with the House Jacks. The whole building shakes, and the entire audience is lifted together.

The House Jacks have performed in Stadiums (from Fenway to Candlestick), Theaters/Clubs (from Carnegie Hall to the House of Blues), Colleges (from Dartmouth to Stanford), Festivals (from The World Expo to the Black and White Ball) in locations around the US and internationally, including France, Italy, Belgium, the Netherlands, Germany, Austria, Japan, China, Hong Kong, Taiwan, and Singapore…

…where they have appeared with Ray Charles, James Brown, Train, LL Cool J, the Neville Brothers, Bill Clinton, Crosby Stills and Nash, the Pointer Sisters, Live, Nia Peeples, Johnny Clegg, 5 Blind Boys of Alabama, Colin Powell, the Temptations, George Carlin, Pam Tillis, The Four Tops, The Gap Band, Tower of Power, Starship, Jon Secada, Run-DMC, and many others.
our unique Sunday morning "Sing-Off Summit"

Join us for a wonderful morning of breakfast, informal conversation and chatting, and life lessons from Peter Hollens and members of The House Jacks, which will hopefully end in some spontaneous singing to warm us all up in the chilly Bend winter wonderland! This special event is all about building good feelings, meeting new friends, and celebrating music together. You won't want to miss it! Thanks to our sponsor THE OLD MILL for treating us all to breakfast.
Powered by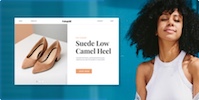 Create your own unique website with customizable templates.