When is the festival?
The festival runs
February 9 - 11, 2018.
We kick off the weekend with registration, packet pick-up, and our sing-off on Friday the 9th, at the Tower Theatre starting at 3pm. Attendees will sign in, pick up festival information, and meet & greet other attendees before the Headliner Performance by the House Jacks begins at 7:30 PM!
Registration will also take place on Saturday morning at the Tower at 8:00am. Master Classes will be kicked off that morning with a session by Deke Sharon! Then we'll have classes from The House Jacks and from a cappella genius and Oregon native Peter Hollens. Some groups will have the opportunity for individual coaching sessions with Deke Sharon, and as an option, all may observe his coaching!
Then on Saturday evening, we will hold our third annual Sing-Off, with two divisions: Junior High & High Division, and College & Beyond! Winners will take home cash prizes, and the whole evening will be MCed by Deke Sharon!
On Sunday we'll have an unprecedented "Sing-Off Summit" breakfast/panel discussion/master class with the members of the House Jacks as well as YouTube sensation Peter Hollens. So please plan to join us for the entire weekend!
Where is the Tower Theatre located?
The Tower Theatre is right in the heart of downtown Bend, at 835 NW Wall Street, Bend, OR 97701.
​H
ow much does the "Sing Off" cost?
The entrance fee is $150 per group, with a
limit of 14 groups
total for the two divisions (High School or College & Beyond). If your group buys eight or more passes, competition is FREE.
The winning groups will be awarded $1000 in prize money. There will also be an "audience favorite" prize awarded.
How is the "Sing Off" judged?
The Sing-Off will be judged with specific, objective, consistent and constructive standards by members of the House Jacks.
How can my group sign up?
See this website for more details under the "Tickets and Passes" tab.
How many songs can our group perform?
Please prepare
two songs
for the panel for a total of no more than eight minutes including break.
Where are the masters classes located?
The master classes will be held nearby or at the Tower Theatre.
What is an "Aca-Pop"?
An Aca-pop is like a "street performance". These outbursts of vocal exuberance will take place downtown or at the Old Mill Shopping Center in Bend. Please plan to wow the public with your beatbox, bass notes and harmonies. These performances will be informal and ALL fun!
Every group is eligible to register. Just email the festival director (email just below).
Questions? Send an email to the festival director,
Kathy Schroeder
, and she will answer any questions you may have!
Powered by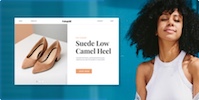 Create your own unique website with customizable templates.