When is the festival?
The festival runs
February 7 - 9, 2019.
We kick off the weekend on Thursday afternoon with registration at the Tower Theatre beginning at 3:00 pm. Attendees will sign in, pick up festival information and mingle with other attendees before VIP pass holders are treated to a fabulous private meet & greet with Naturally 7, followed by an incredible headliner performance at 7:30 pm!
Registration will continue on Friday morning at the Tower Theatre starting at 9:00am. On Friday during the day
YouTube sensation Peter Hollens will be videotaping large, combined groups of singers in two separate sessions ("You Raise Me Up" a cappella arrangement will be sent out in advance). Later that afternoon
we'll have an entertaining and informative Q&A plus interactive sing-along with Naturally 7. Peter Hollens will then provide Friday night's entertainment with a fascinating live plus videotaped extravaganza "Peter Hollens and Friends and YOU!" featuring all the a cappella groups singing together on stage and throughout the audience (like a flash mob) as part of the show!
This year we are moving to Summit High for Saturday's events. The theatre is larger, and so is the stage. We will be able to accommodate more a cappella fans this year, which will be great!
The day will start off with all 14 competing groups having the chance of a lifetime - individual group coaching sessions with "The Father of Contemporary A Cappella" Mr. Deke Sharon himself! Also that morning and afternoon, groups will rotate through individual "sound checks" plus another amazing masterclass opportunity; choreography tips and tricks. A box lunch will be provided. Groups will then have free time to go back to their hotels to change and have a bite to eat before coming back to Summit High to compete.
On Saturday evening, we will hold our fourth annual Sing-Off, with two divisions: High School and Collgiate/Adult. Winners will take home cash prizes ($1,000 for grand prize winners and $500 for audience favorites) and the whole evening will be MC'd by Deke Sharon! For the event finale (
while the judges are determining the winners)
we will watch
the world premiere of Peter's video containing all the individual groups that were videotaped the previous day. Prize winners will then be announced, and prizes awarded to the worthy recipients!
Where is the Tower Theatre located?
The Tower Theatre is right in the heart of downtown Bend, at 835 NW Wall Street, Bend, OR 97701.
Where is Summit High located?
2855 NW Clearwater Dr, Bend, OR 97703
How is the "Sing Off" judged?
The Sing-Off will be administered using specific, objective, consistent and constructive standards judged by members of Naturally 7.
How can my group sign up?
We are already sold out for this year, but please join the mailing list so we can update you once we start working on next year's event!
How many songs can our group perform?
Please prepare two songs for the panel for a total of no more than eight minutes including break.
Where are the masters classes located?
The master classes will be held at Summit High.
Questions? Send an email to the
festival directo
r, and your questions will be answered!
Powered by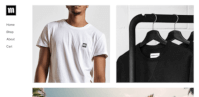 Create your own unique website with customizable templates.