"What is an Aca-pop?"
An aca-pop is a street performance, giving your group the chance to wow the Bend crowds and "aca" buddies with your smooth sounds, rocking riffs and entertaining enthusiasm. These scheduled performances will occur on Friday February 10 and Saturday February 11 at The Old Mill at 4 PM.
"Do we need to sign up in order to perform?"
Yes please! Email the festival director Kathy Schroeder at
bendacappellafestival@gmail.
com to let us know you are interested. She will create a schedule and let you know when/where you are to WOW!
Powered by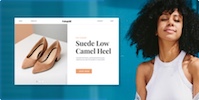 Create your own unique website with customizable templates.